Mitsubishi EVO 8 & 9 Front Bumper Quick Release System
Produced by Collin Meyers, owner of Toxic Fabrication, this bracket system integrates with the Quik-Latch minis to make removing and reinstalling EVO front bumpers a snap. Once the brackets are installed, there will be no guesswork as to where to mount the Quik-Latch minis. There is no need to worry about needing a tool to remove the bumper, just push the button on the mini Quik-Latch and go. If you're driving a modded EVO 8 or 9, this will make your life a lot easier. No more worries about loading and unloading your car onto a trailer or hassling with the flimsy plastic OEM brackets, bolts and pushpins.
Temporarily Out Of Stock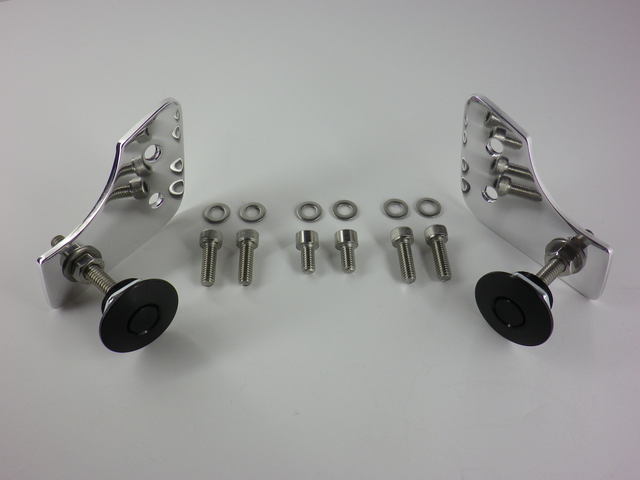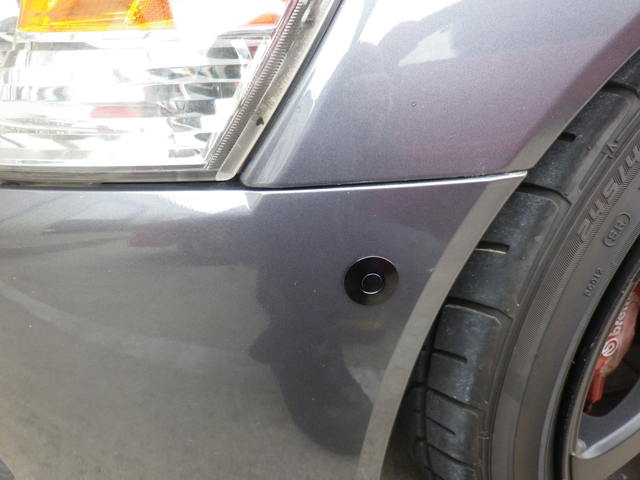 Below are the three different options available for the front bumper Toxic-Fab Quick Release kits: black anodized latches, polished, or brushed aluminum finish.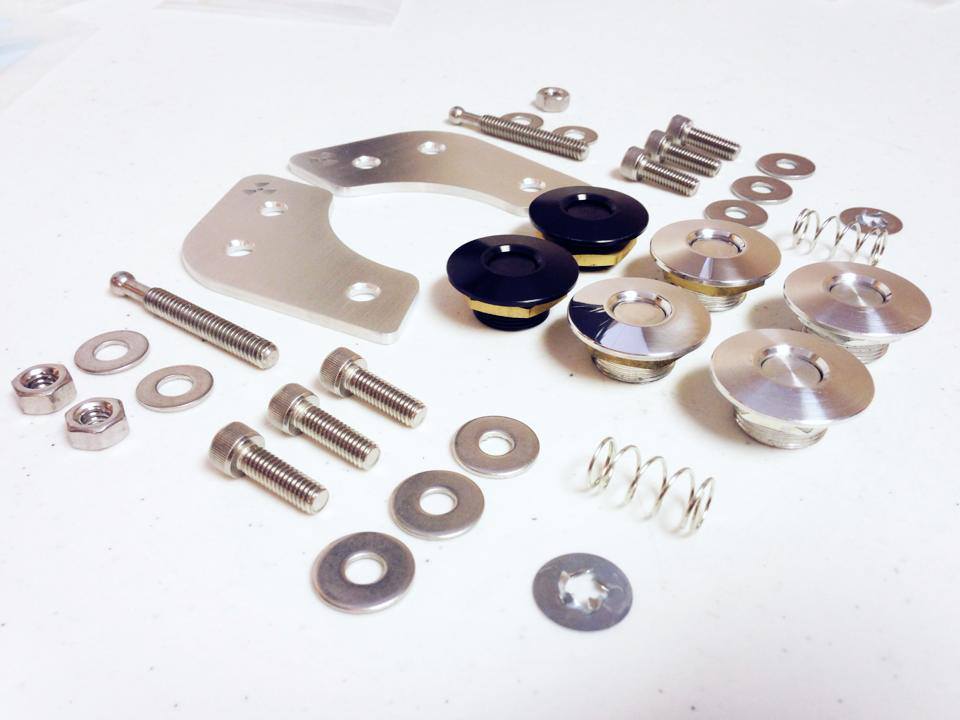 Below is a video of the incredible welding abilities of Collin Meyers at Toxic Fabrication


In addition to producing Mitsubishi EVO front bumper kits, toxicfab.com also produces high quality turbo exhaust manifolds, resulting in gains of 25hp and 20 ft/lbs of torque. A direct bolt on replacement for evo 8 and 9's, the thick wall Sch10 304l stainless steel pipe is fabricated using a precision tig welding process and is 100% back purged with Argon. The head flange is port matched and the collector is full hand ported.