QL-25-S Mini Quik-Latch Install on 1969 Mercury Cougar
Before.......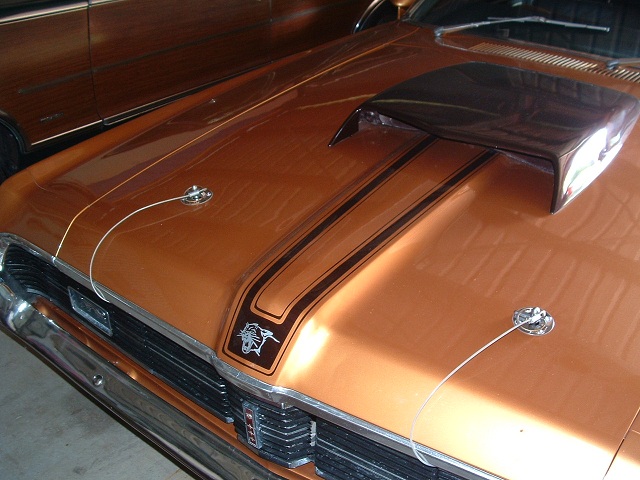 This beautiful Mercury Cougar had traditional hoodpins installed prior to the mini latch installation. The owner of this car wanted the added stability that hood pins brings in addition to using the factory latch, however he did not want to deal with lanyards that flap around and scratch the paint job.

For this installation, the original base plates were retained, and two QL-25-S mini Quik-Latches with an 1.25" upper diameter were installed over the base plates. Below are pictures of the completed Quik-Latch installation.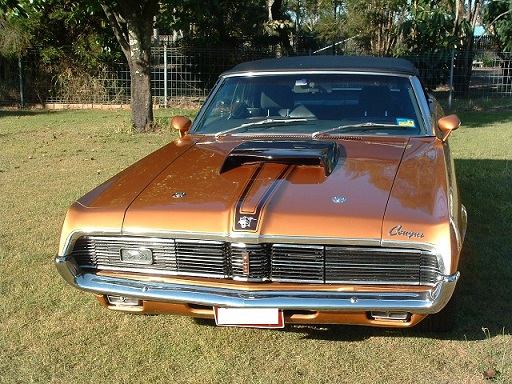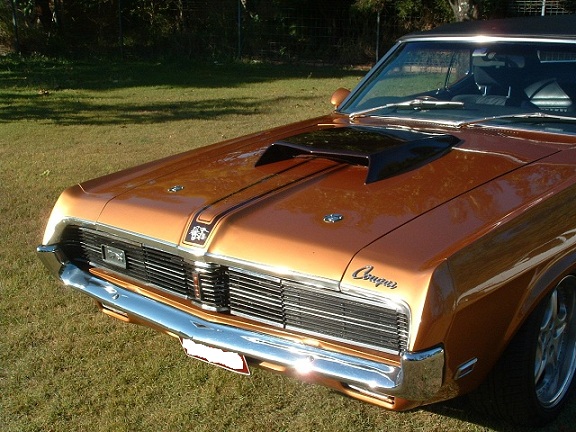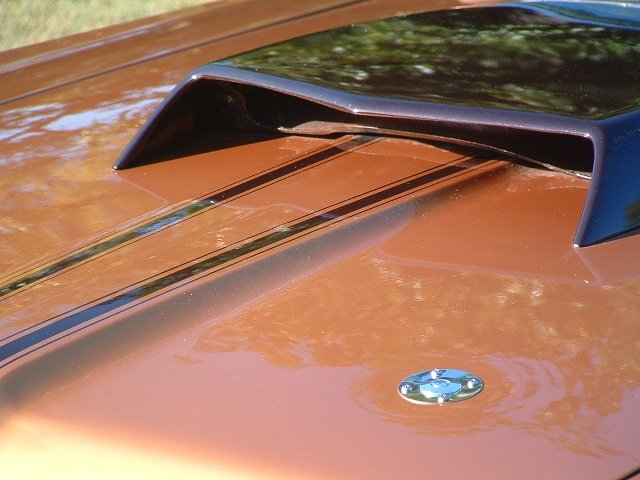 Now the owner of this car no longer has to worry about the hood pin lanyards scratching the paint. In addition, the driver never needs to worry about forgetting to install the pins after closing the hood.
Note: The mini Quik-Latches are being used as hood stabilizers in conjunction with an OEM hood latch on this application.