The polished Quik-Latch minis are identical to the billet aluminum mini Quik-Latches, except for the high polished finish. Each polished mini comes with: (1) latching body, (1) mounting stud, (2) washers and (2) mounting nuts. Below are some pictures of the polished Mini.


Pictured below is a 1.25 inch (31.75mm) upper diameter mini Quik-Latch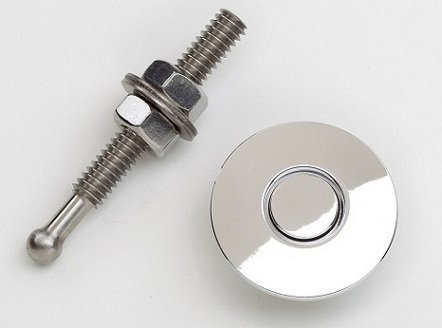 Quik-Latch Mini's can be used as fasteners on body panels, hoods, deck lids, air cleaners and many other purposes. They are 1.25" in diameter, about the size of a quarter, so they are very compact and neat looking. With just a push of a button, the Quick-Latch Mini is unlatched. The button stays in the down position until re-latched, and then the button pops back up. No more tools that scratch or get misplaced.
Dimensions
Upper Diameter of latch body options:
1.5 inch (38.10 mm)
1.25 inch (31.75 mm)
1 inch (25.4 mm)
.875 inch (22 mm)
Threaded Diameter of latch: .75 inch (19.05 mm)
Length of latch body: 0.57 inches (15 mm)
Length of mounting stud: 2.13 inches (54 mm)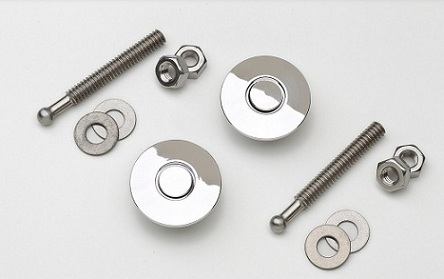 * Each latch sold seperately
Pictured below is a pair of 1 inch upper diameter polished mini Quik-Latches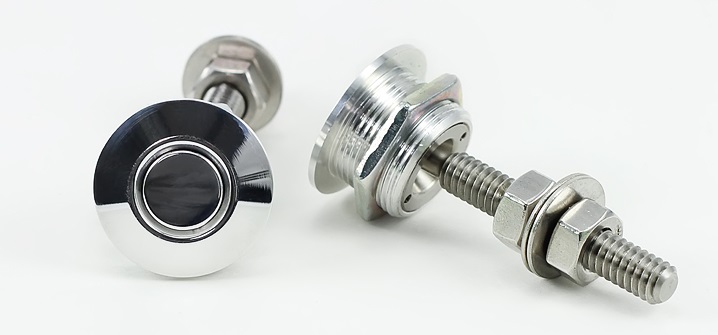 Pictured below is a .875 inch (22mm) upper diameter polished mini Quik-Latch
Pictured below is a 1.5 inch (38.1mm) upper diameter polished mini Quik-Latch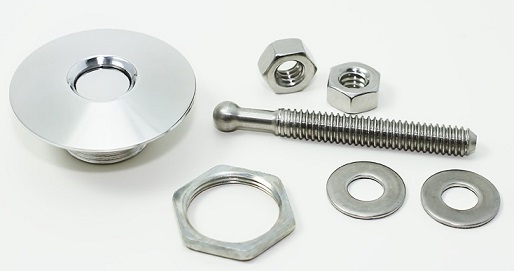 Pictured below is a comparison between the polished mini Quik-Latch and the billet mini Quik-Latch finishes